Overview of Single Reflection, Large Sample ATR
The ATR method is a measurement method that enables non-destructive measurement simply by bringing the sample into close contact with the prism.
Single-reflection ATR PRO ONE TS for large samples has a measurement surface located higher than the FTIR body, allowing direct sampling of large samples that do not fit in the sample chamber. Molded products and large-sized products can be measured as they are.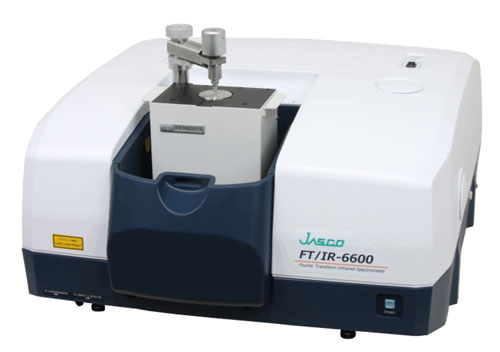 Sample installation for Single Reflection, Large Sample ATR
A large sample can be installed on a prism and measured as it is without pretreatment. For 6-inch size samples, space is secured for measurement at the center of the sample. Molded products such as sheet films and vehicle bumpers on the production line can be measured as they are without pretreatment, so it can be applied to the final inspection of all products.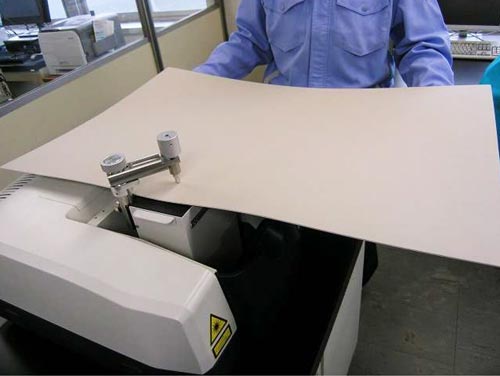 Measurement of Large Polyvinyl Chloride Sheets
A1 size polyvinyl chloride (PVC) sheets were measured using a single reflection ATR for large samples to determine if phthalates were used as the plasticizer.
From the absorption derived from PVC, it was confirmed that the material of the measured sheet was PVC. In addition, absorption derived from phthalates was observed, indicating that phthalates are used as plasticizers.